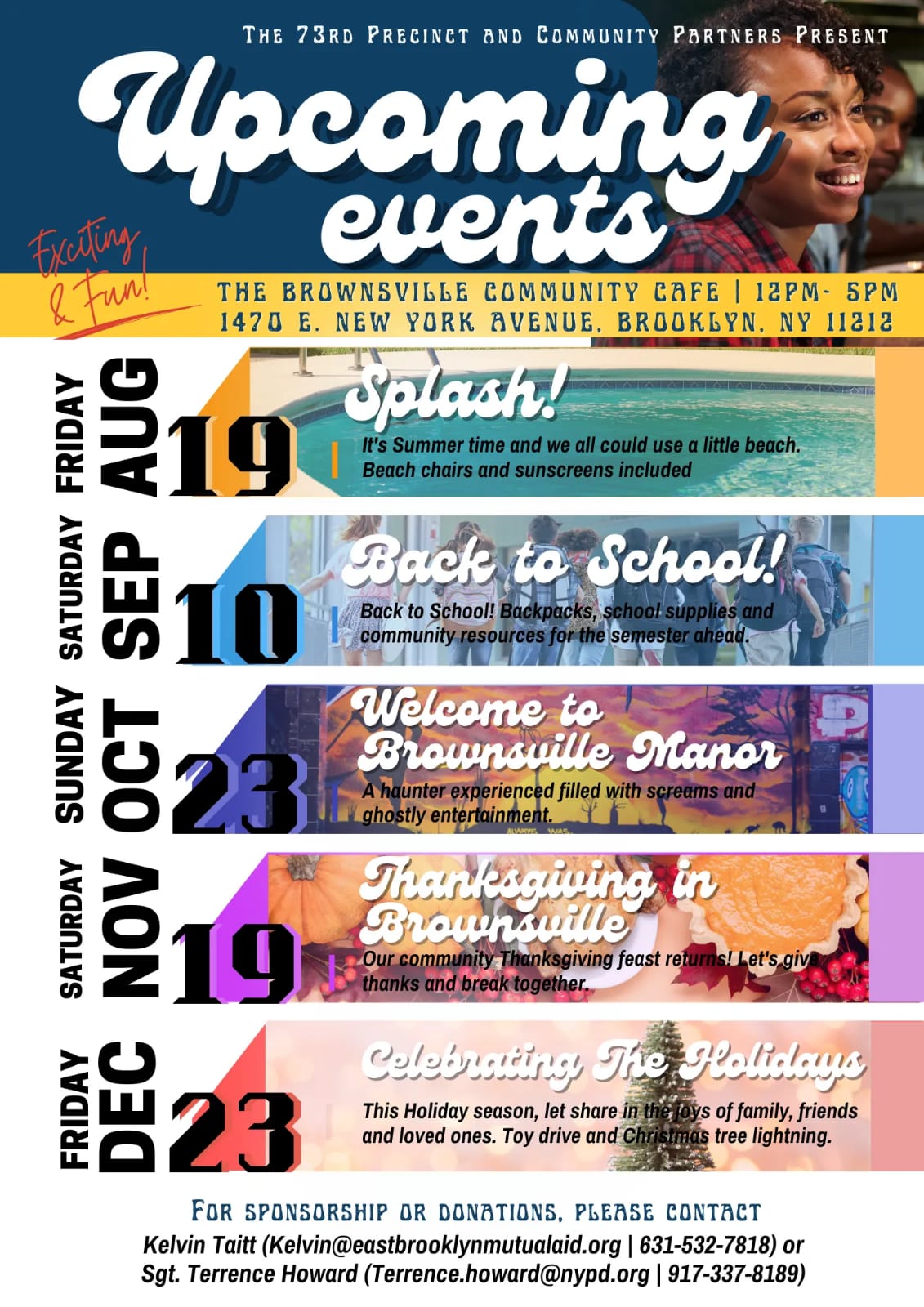 East Brooklyn Mutual Aid is proud to host a series of events in partnership with the NYPD and Brownsville Community Cafe. Each event is themes for the season as we try to create fun, safe spaces for our youth and families!
Kicking off the first event is SPLASH. It's the Summer time and we could all find ways to beat the heat. Come out and get cool with us! Sunscreen and Umbrellas included.
Click Here if you represent a Community Organization and would like to table!
Click here if you are a vendor or sponsor!
More information on future events will be announced. In the meantime, if you have an questions, please contact: kelvin@eastbrooklynmutualaid.org