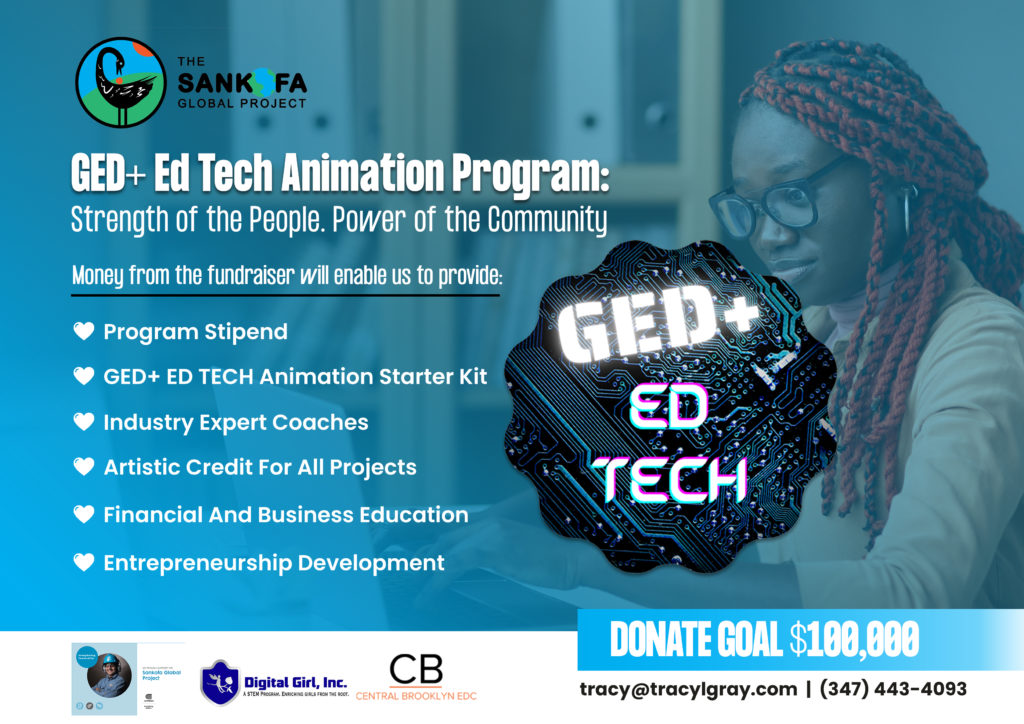 GED+ Ed Tech Animation Program
The GED+ Ed Tech Animation Program is the place for historically disadvantaged people to access tools to join the Animation, Art, and Design pipeline. This initiative centers women and people of color, and the enterprises who will support them. GED students will investigate a new avenue of creativity and collaboration: learning and participating in the steps of the animation pipeline in a virtual environment.
The Problems:
"Across 120 top animated movies released between 2007 and 2018, 37% of producers ("Produced by" only) were women. Only 5% of all producers were women of color, however. Fifteen percent of live action producers across 1,080 movies were women. Across the same time frame, only 1% of producers were women of color on these live action productions."
Source: Dr. Stacy L. Smith, USC Annenberg Inclusion Initiative 2019
Our Solutions
The GED+ Ed Tech Program solves this problem by inviting historically disadvantaged people, particularly those in GED programs, the agency to own their growth and development by providing:
Program stipend
An Animation Starter Kit which includes hardware and software
Industry expert coaches
Artistic credit for all projects
Financial and business education
Entrepreneurship development
We are providing the participants of the GED+ Ed Tech Animation Program projects that focus on original concepts, designs, storyboard, and layouts: all of the initial steps of the animation pipeline. We are partnering with industry experts to mentor and support our cohorts to expand their access to education and career opportunities in animation.
The Sankofa Global Project works with schools, universities, and industry animation studios to connect with prospective students and/or hires. Our team consults on complex equity, diversity and multicultural issues for independent studios and other education entities. Utilizing a membership approach, we develop deep knowledge about member organizations.
The mission of the Sankofa Global Project is to increase the number of women and people of color in science, technology, engineering, art, and math!
Your Support Makes A Huge Difference!